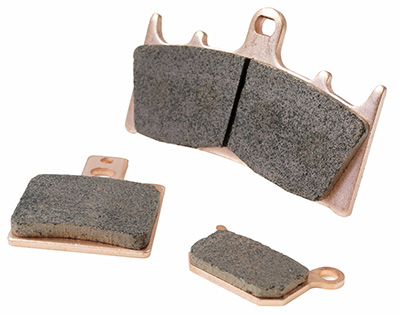 Brenta Brake Pads for Motorcycles and Scooters
TUV tested and approved, Brenta brake pads are proof that great quality, reliable braking doesn't have to come with a premium price tag.
Brenta brake pads are manufactured by Frenotecnica in Italy: the same factory that makes original equipment for some manufacturers. All manufacturing is done on site with the latest in brake engineering technology, to ensure consistant quality control.
Brenta brake pads are imported in to the UK by the World's End Motorcycles group:
Wemoto.com and WMD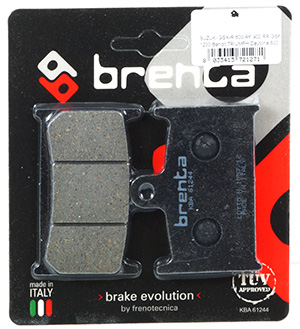 Organic Brake Pads - Road and Scooter
These good all-rounder pads are made with fibres and organic material, bonded with resin. They are suitable for most road conditions, and bed-in quickly. They also tend to be quieter than sintered pads.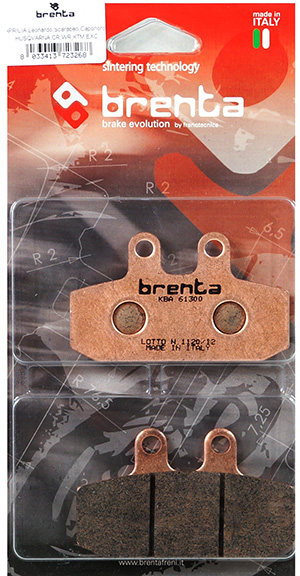 Sintered Brake Pads - Road and Scooter
A high percentage of metallic compound alongside fibres and resins make these pads more effective for heavy use and higher temperatures. Sintered pads are less affected by wet conditions and the harder compound tends to last longer than organic pads. There is less 'brake fade' than organic pads under heavy braking, as the sintered pads are more effective at transferring heat away from the friction surface.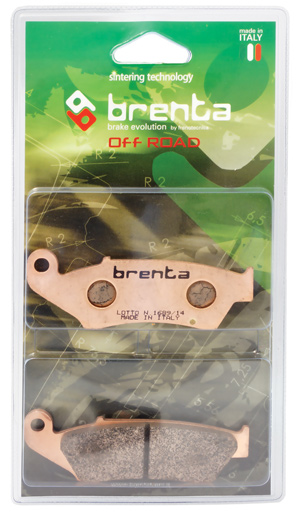 Sintered Brake Pads - Off-Road
Specifically designed for off-road use, this range covers the majority of motocross, enduro and off-road applications. A high-friction coefficient is produced by the sintered pads, providing better braking power and extended life in the highly demanding mixed wet, dry and, of course, dirty conditions that dirt bike braking systems must work in.